Some days are always going to be better than others. That's just a fact. Life has its ups and downs, always–that's why it's called 'life' and not 'perfection!' You're always going to have 'those' days where nothing goes right and you wish you'd just stayed in bed. However, there are ways to protect yourself, so that when you see this type of day unfolding, you can start to take back the power. A simple spell for protection may be all you need to get back on the right track.
The Teapot Song
One thing you can do is simply to change the energies around you. Now, you're going to feel pretty silly doing this, but I promise you it works! You don't need any special items or any specific times, you just need a space of about six feet in diameter, and probably some privacy so that people don't think you've lost your mind.
Slowly start to spin around in a clockwise motion. As you do, recite this children's nursery rhyme:
I'm a little teapot short and stout
Here is my handle, here is my spout
When I get all steamed up I will shout
Tip me up and pour me out.
When you get to the word 'out,' simply jump forward. I told you that you were going to feel silly! However, there's all kinds of laws of physics and energy that come into play here. I'm not going to bore you all with the science. Just know that what you've done is taken all the frustrating energy that's been clinging to you, swirled it into a vortex, and then jumped free of it into a different energy–hopefully one that's more conducive to you having a good day!
If you're having a really bad day, you may have to do this more than once. The beauty of this is that you can do it pretty much anywhere and at any time. The only safety precaution you need is make sure you don't fall when you jump!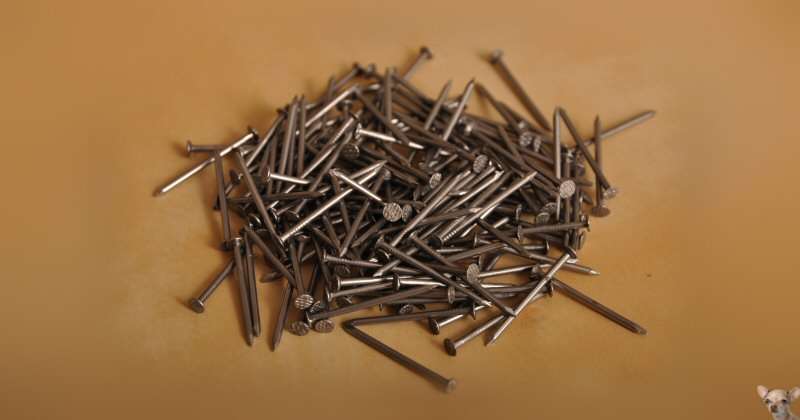 Zingers and Iron and Nails, Oh My!
Something else you can do to easily protect yourself and your home is to use hematite or even simple iron around your house to deflect negative energy, and to protect you and your loved ones from harm. Remember to stay calm and to keep your thoughts happy when doing any kind of protection spell, lest you inadvertently catch the attention of the negative vibes! You have to focus on what is happening now, and what is happening now is that you're creating a space of happiness and protection.
Iron nails (available from any hardware store, builder's supply merchant, or ironmonger) should be placed around all your doors and windows. Place them with the head of the nail towards the house and the point facing outward, and put them where no one will step on them or disturb them. Iron can repel negative energy, so this is a great way to deter it from coming into your home. Iron can also enhance your own protective powers, so that you are more able to intuit negative influences and protect yourself from them.
If you can wear hematite, then get some jewelry made from it–maybe one of the magnetic bracelets, or a nice pendant, or sew some hematite beads into the hem of your clothing You could even put the beads or some of the magnetic 'zingers' in your pillow or under your bed. Hematite is a natural form of iron, and will help to protect you and get rid of negativity without costing a fortune to do so.
Protect Yourself!
There are indeed many other simple spells for protection out there, and you just have to find which one resonates with you the strongest. Remember that your confidence and your positive attitude are your greatest allies when overcoming negative influences. If you need further assistance, though, please don't hesitate to contact me. I'm here to help!
For a personal, empowering, and in-depth reading, please visit my site's tarot page at SmartAsstrologer. Choose from Tarot , Astrology, Stones, or something else. "I'm here to help."