Are you feeling stuck, like whatever you try just isn't working, that you're taking one step forward and two steps back? Don't blame yourself. Blame Saturn!
The old Lord of Karma turned retrograde on the 4th of June and he's going to stay that way until the late October. It's not all doom and gloom though. People get twitchy when Saturn takes center stage, but there's no reason to do so. There are good aspects to this alignment, and spells you can do to work with, rather than against, Saturn's stern energy.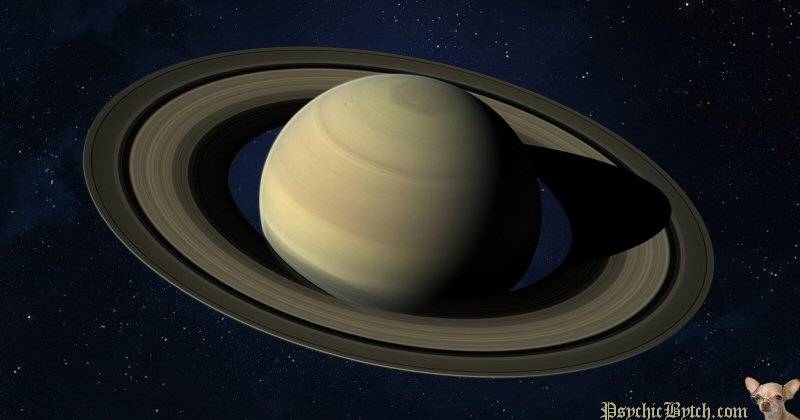 Stop and Think
Saturn is a disciplinarian. This is the perfect time to review what you've been doing in your life and change things for the better. It's not the time to start a new job or a new romance; rather to go back and get closure on what's past, and make plans for the future.
Now, let me clarify that. If you met someone before the retrograde, it's fine to deepen that relationship. If you applied for a job before the retrograde, it's fine to start it now. However, anything that is brand-spanking new during a Saturn retrograde has the potential to be sluggish and challenging. Of course, you always have free will!
This is a time to replace negativity with positivity. Don't gripe because you spilled a cup of coffee; be thankful it wasn't a gallon of milk! Don't moan because you're stuck in traffic; be grateful that you've got a good vehicle around you.
When you start to see the world through what's going right rather that what's going wrong, you begin to draw positive vibes into your life to replace the negative ones—like energy always attracts like energy! It's not just psychic mumbo-jumbo, either. This is neuroscience!
A Spell to Turn Things Around
This is such an easy spell, but it really works! You have to be diligent, though, and do this every New Moon through until Saturn retrograde ends. The dates for 2022 are as follows:
June 28
Jul7 28
August 27
September 25
You'll need a black candle either in a jar or other heat-proof container, a piece of red paper, an inexpensive black pen or marker, and a small box of matches to light the candle. The candle needs to be contained in some kind of a holder or on some kind of plate, because you're going to put the paper under it and you don't want the paper to catch fire! It also shouldn't be an expensive or sentimental candle or pen, or a large box of matches, because you're going to dispose of them eventually. You'll want a piece of red cloth too — one of the cheap 'bandana' type headscarves will work just fine.
Write your wish on the red paper with the black pen or marker. Remember this isn't something that you're wishing for now, it's something you want long term, something that you want to see happen overall. It can be anything, from a permanent job to a lifelong love to closure over something from the past.
It's important not to wish for something that involves manipulating someone else, though. For example, if you want to find love, don't wish for a particular person to suddenly develop undying love for you. Rather, wish that your true love will come and find you. That opens up so many more doors, and doesn't come with any potential complicated karma. Write your wish on the paper and fold the paper twice, with the writing on the insides of the folds. Now stick it under the candle.
On the nights of the New Moon, remove the paper from under the candle. Light the candle, and read your wish out loud. Focus on the candle flame. See it living, see it moving and dancing. Imagine your wish alive, moving and changing your life in so many positive ways.
Spend a few moments meditating on the candle flame, then lick your thumb and middle finger (there's a reason for that, although it doesn't matter whether you use your right or your left hand), and pinch out the flame—don't blow it out (there's a reason for that, too). Now fold the paper again and place it under the candle once more, until the next New Moon. Repeat this until September.
On 25 September, light the candle and repeat your wish as usual. Before you pinch the candle out, tear the paper into four pieces. Every time you make the tear, repeat out loud, "This is my wish, so mote it be, I call on Saturn to set it free." Now pinch out the candle, and take the paper, the pen, the candle, the heatproof plate if you used one, and the small box of matches, and wrap them all in the red cloth. Dispose of these away from where you live; a public trash can or something.
Consider It Done
That's it! You've made your wish and set things in motion. You've asked Saturn to remove the obstacles standing in your way, and you've invoked the discipline and the dedication. Do this to turn your life around, because with a bit of tenacity and effort, you'll see your wishes come true better than you ever thought they would!
For a personal, empowering, and in-depth reading, please visit my site's tarot page at SmartAsstrologer. Choose from Tarot , Astrology, Stones, or something else. "I'm here to help."